Kentucky's Premier Rock Climbing Guide Service, based in the Red River Gorge.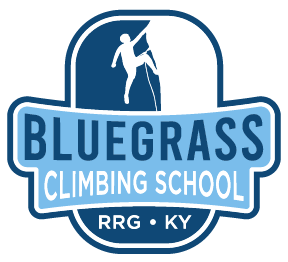 Red River Gorge, KY Guided Rock Climbing
Bluegrass Climbing School is a locally owned and operated climbing guide service, based in the heart of Red River Gorge, Kentucky. We specialize in providing customized guided climbing experiences for climbers of all skill and ability levels; ranging from complete beginners to seasoned pros. We offer top notch programming, designed to take your climbing to the next level.
We are passionate about climbing, we do it because we love it. We would love to share our passion with you!
We pride ourselves on providing a high quality, safe, and hassle free experience for our guests. Our guides are certified by the American Mountain Guides Association and hold Wilderness Medical Certification for the terrain they work in. 

Bluegrass Climbing School takes pride in offering the highest quality instruction and experiences available by only employing AMGA certified instructors with proper Wilderness Medical Training, ensuring your outing is both safe and enjoyable.
Red River Gorge Guided Climbing and Private Course Rates
Half Day Guided Climbing
*All Pricing Listed as Per Person
1 Person - $165

2 People - $130 

3 People - $110

4 People - $95

5 People - $85

6 People - $80

Ask us about pricing for larger groups!
Full Day Guided Climbing
*All Pricing Listed As Per Person
Full Day Trips 6-8 Hours.
1 Person - $225

2 People - $ 170

3 People - $145 

4 People - $125

5 People - $115

6 People - $100

Ask us about pricing for larger groups.
We thought we'd take a break from climbing and talk about our favorites places in Red River Gorge to eat, and have a beer, and hang out with friends! Hope you enjoy our picks!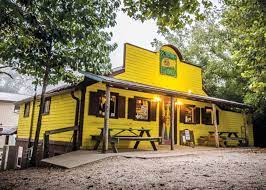 Not a lot needs said about this one, Miguel's Pizza is the center of the Red River Gorge Climbing Universe. Since as early as 1984, long before the Red River Gorge was known as the world class climbing destination, Miguel started serving up food to hungry climbers, it has been an oasis for climbers ever since. As the climbing community grew, so too did Miguel's which now offers more than just pizza, including delicious sandwiches, bowls, salads and an excellent breakfast menu. As well as a great selection of ice cold beer and Margaritas.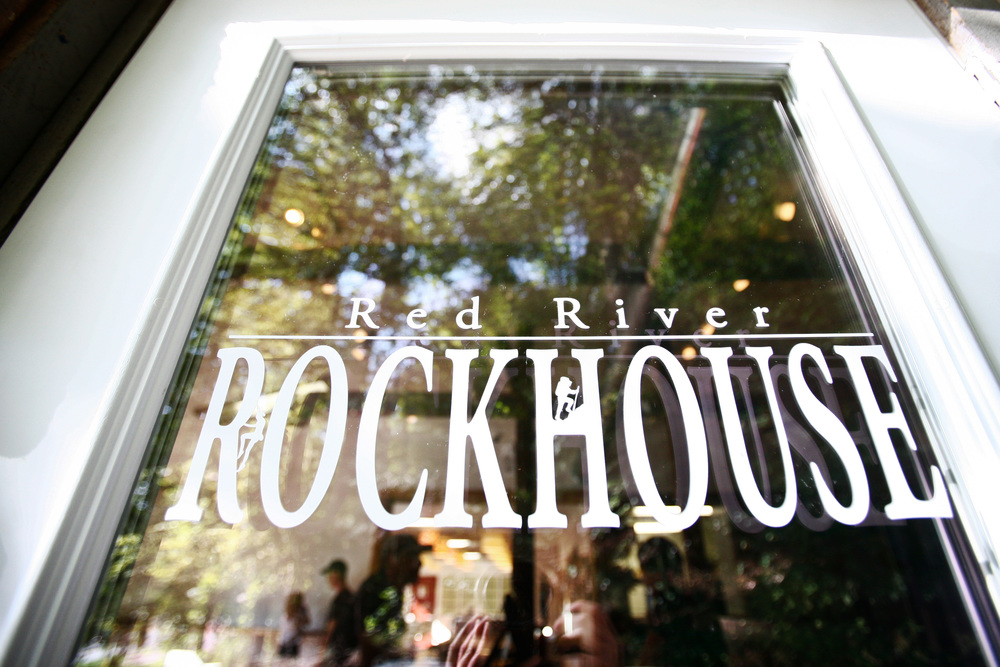 Located on KY 11, 4 miles past Miguels, the Red River Rockhouse is an eclectic cafe serving up Burritos, Tacos, Burgers, and Salads made with fresh ingredients and staffed by climbers. The Rockhouse is a popular choice amongst local climbers, we recommend coming early for dinner or good luck getting a table on busy weekends. Nonetheless we find the food always comes out fast no matter how busy they are. Their Barbacoa, Carnitas, and Tempeh burritos are the best around.
read more…
When I started climbing in the Red 11 years ago, there was only one choice for a climbing guidebook for the area. Since that time, an explosion of development in the Southern Region of Red River Gorge has prompted new books to be published. With over 3000 climbs now in the area, there was too much to fit into just one book.
There are now six high quality guidebooks available for the Red River Gorge, 3 of which  cover, comprehensively, separate regions of the Red River Gorge. Namely the Northern Region, the Southern Region, and the Miller Fork. Additionally, there are 2 "best of" guidebooks each of which attempt to condense the most classic and popular walls throughout the area into a single book, as well as a comprehensive Sport climbing guidebook. Let us help you sort through all the choices!
Our Top Pick For Traveling Climbers


The Red – 2nd Edition (2022). Brendan Leader. $35.00 ISBN:0958079099
The second edition of the popular "The Red" guidebook includes all of the Sport Climbing crags in the area along with the trad climbs within those sport climbing areas. This book currently leaves out most trad climbing only areas so if trad is your thing you might want to pick up the Red River Gorge "North" guidebook. "The Red – 2nd Edition" is currently the most up to date guidebook for Red River Gorge with the new edition adding about 250 new climbs since the last edition. Overall it's a great bang for your buck for most Climbers traveling to the region. We really like the format and layout of the book, and how up to date the info is. 
Our Top Pick For Locals
These guidebooks are the most comprehensive for the area, bar none. They're a great choice for locals and collectors who want to have it all. They are slightly more out of date when compared with "The Red" but offer more detailed descriptions and read more…
The "Standard Rack"
As climbing guide in Red River Gorge, I often get asked "What is the best trad rack for climbing the area." You'll frequently hear that a particular route requires a "standard rack", but no one one ever defines what a standard rack is. Guidebooks and climbers are reluctant to define a standard rack is because, well.. it is subjective. It depends greatly on the comfort level of the climber on the terrain, and how much gear will use to safely protect the route. Add to that, the fact that each climb is unique and will take a variety of gear and sizes to protect it. 
Disclaimer: Purchasing a Trad Rack is only the first step, one has to then learn how to use it! Seek a qualified mentor or Climbing School to help you along the way. 
RRG Cracks Are Full of Variety
The Red River Gorge is rarely ever "splitter" a term used to describe parallel sided cracks. Splitters stay a consistent size for the duration of the climb. The cracks here in Red River Gorge are filled with variation both from top to bottom, as well as in depth. While a climb may take a #2 Black Diamond Camalot near the surface, further back in the crack may reveal a #1 read more…
Follow us on Social Media