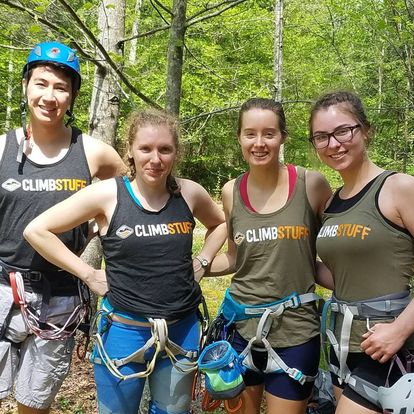 Self Rescue Essentials 
Have you wondered about how to rescue an injured leader, or what to do when you get a stuck rope? How would you get down if your belayer got knocked out or what to do if you drop your rappel device? In this course you'll learn skills and techniques to get out of sticky situations ranging from the sport crag to the alpine.
Instructors for this course pull from their wide depth of experience as recreational climbers, AMGA certified instructors, as well as experience from professional Search and Rescue Teams.
You never know when these skills will come in handy so we put an emphasis on improvising with the gear the average climber already carries on their harness.
Prerequisites: None
Topics Covered Include
Accident Avoidance and Prevention
Rescue Knots and Friction Hitches
Escaping the Belay
Ascending and Descending Fixed Lines
Improvised Rappelling Techniques
Lowering and Hauling Systems
Debunking Common Climbing Myths and Lure