Knowlegable. Experienced. Educators.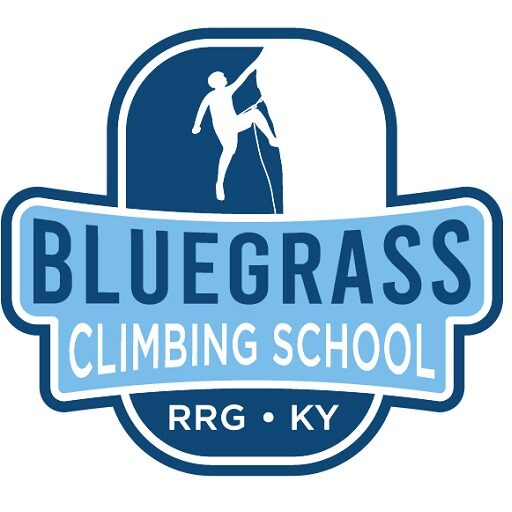 About Our Team
Bluegrass Climbing School takes pride in offering the highest quality instruction and experiences available in Red River Gorge, by only employing AMGA certified instructors with proper Wilderness Medical Training, and a penchant for education. We have over 20 years of experience climbing and developing routes here in the Red River Gorge area. Members of our team have a passion for climbing that is contagious to everyone around them and we love going the extra mile to ensure your climbing experience, course, or outing are safe and enjoyable.
*Please specify in the notes when you book if you'd like to request a particular guide, we will do our best to meet your request.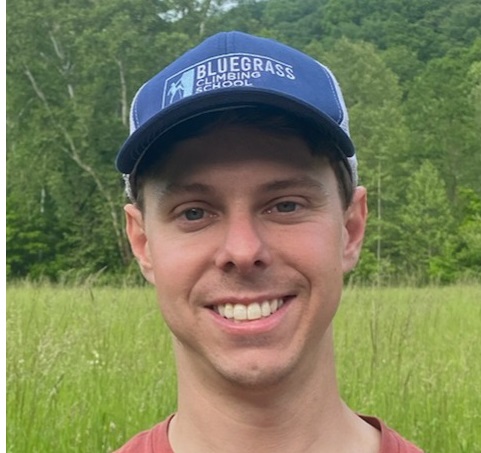 Erik Kloeker
NOLS Wilderness First Responder
Erik is the owner and founder of Bluegrass Climbing School. He has been professionally guiding in the United States and abroad for the last 8 years. Born in the great Bluegrass State of Kentucky, Erik started climbing by exploring the nearby cliffs and rock faces in the Red River Gorge. Over the last decade, he has traveled to pursue his passion at crags and Big Walls across the United States, Canada, and Mexico. He's excited to share what he's learned along the way, back in the place it all started, the Red River Gorge.
Erik's main emphasis is on education. He finds it equally rewarding introducing newcomers to the sport or teaching new techniques to seasoned pros.
Erik gives back to his community by volunteering with the American Safe Climbing Association and Red River Gorge's Fixed Gear Initiative, where he has partnered to replace over a 1000 worn and rusty bolts in Red River Gorge area and abroad. Erik is an active member of the  Wolfe County Search and Rescue Team and is a certified Technical Rope Rescue Technician.
Erik spends his winters down South, operating Climb Potrero Mountain Guides; offering multi-pitch climbing in Northern Mexico's World Renowned El Potrero Chico climbing area.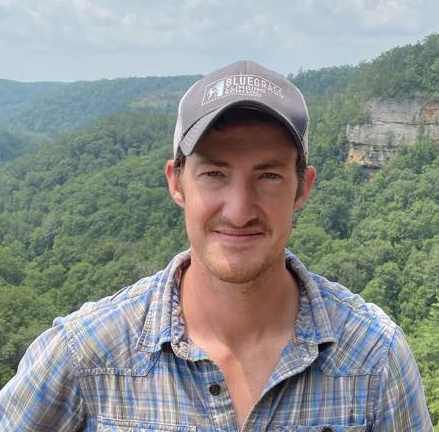 Travis Sapp
NOLS Wilderness First Responder
Travis grew up in North Carolina, where he began climbing as a teenager. He first discovered his passion for instructing on a NOLS outdoor educator semester in Wyoming and Utah. Following this course he traveled the world climbing in Spain, Japan, Patagonia, Morocco and the western U.S. before finding his way to the Red River Gorge. 
Clients find Travis to be an easy going and knowledgeable instructor who strives to connect with clients and tailors each trip to their needs. 
Travis is an active member of the Wolfe County Search and Rescue Team and is a certified Technical Rope Rescue Technician.
Jacob Holland
NOLS Wilderness First Responder
Hailing from Northern Alabama, Jacob fell in love with climbing on a NOLS course in Red Rock Canyon, NV, where he became ennamered with the stunning landscapes and unique perspectives the sport provides us.
Jacob moved to Kentucky's Red River Gorge to take advantage of the overhanging sandstone cliffs and unique geological formations the area is world-reknowned for.
On his rest days you might find Jacob hanging out at Miguel's Pizza or whittling a new wood carving.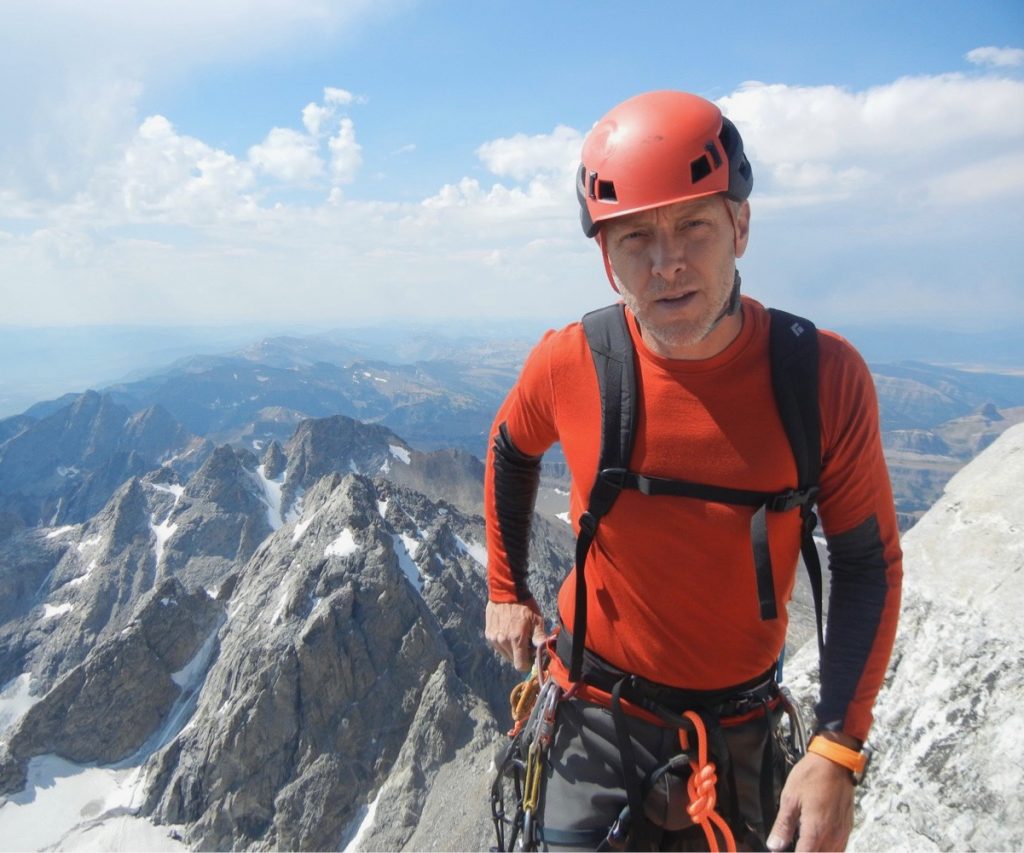 Brian Stevenson
NOLS Wilderness First Responder
Brian is originally from New Jersey and found his way to Morehead State University as a collegiate swimmer. While attending Morehead,  he discovered a new passion, climbing in the Red River Gorge. After graduating, Brian moved back to New Jersey to start a family and career. Luckily climbing didn't end! Over the next 20+ years he spent most weekends climbing in the Shawangunks(Gunks) in New York State. Brian has travelled extensively and climbed all over the United States and Mexico .
In 2021 Brian and his wife moved back to the Red to live full time. Brian loves all aspects of climbing and sharing his outdoor experience with others.
When Brian isn't climbing you may see him running the trails and getting lost in the RRG.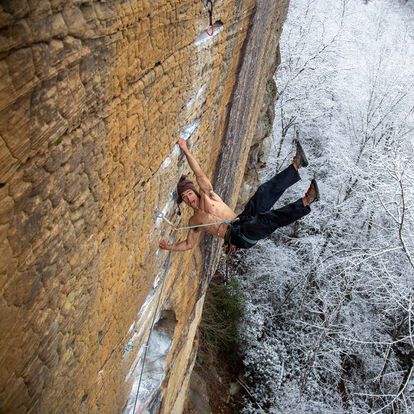 David Pierdinock
NOLS Wilderness First Responder
From a young age, David has been drawn to the outdoors.  David's childhood interests in hiking, fishing, and camping were quickly overshadowed by a fascination with climbing after he went on a climbing trip to the Red River Gorge while studying Environmental Science at the University of Notre Dame.  After graduating, he moved from his hometown in Illinois to the Red River Gorge to pursue his passion for rock climbing full time.
David enjoys a multitude of climbing styles from single pitch sport climbs to long, traditional multi-pitch routes in the mountains.  He has ticked off over 600 routes in the Red River Gorge.
David and has a passion for sharing his love of climbing with others and puts an emphasis on being an educator first.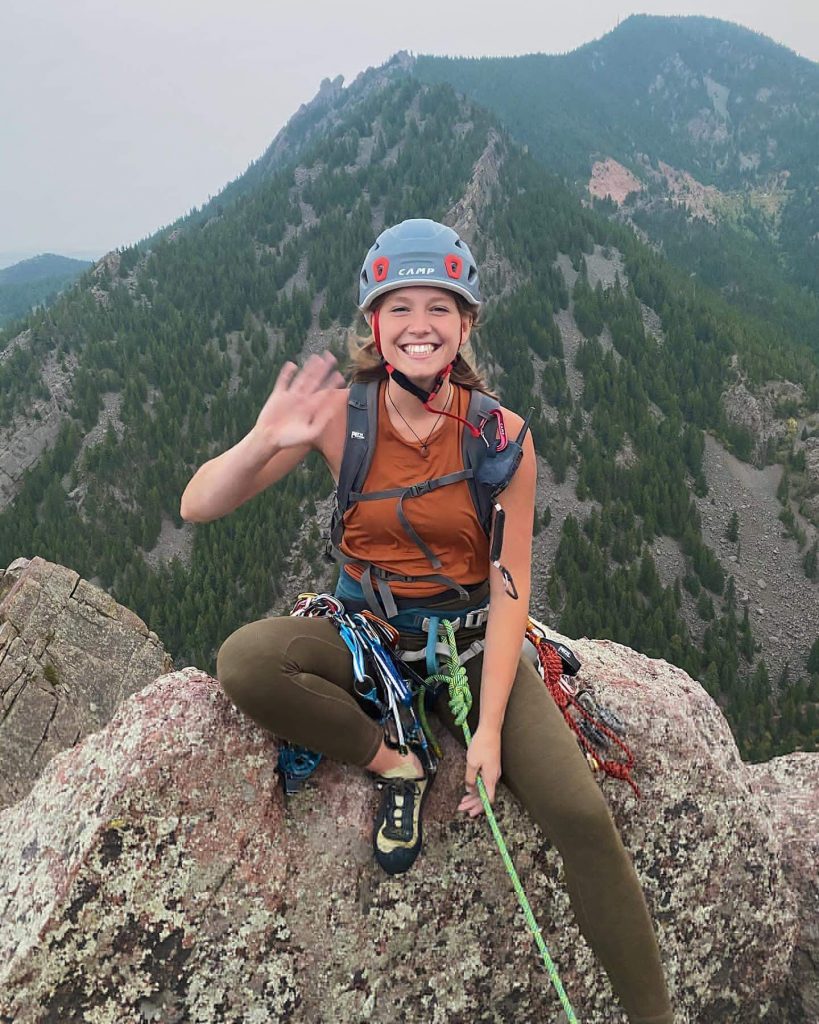 Hannah Kearse
NOLS Wilderness First Aid Certified
Meet Hannah. Originally from Colorado, she spent most of her childhood playing in the mountains out west. When not climbing in the Red River Gorge, you may find her out skiing, surfing, mountaineering, or anything else but working a 9-5. Hannah fell in love with climbing in college and discovered a passion for instructing while studying a minor in outdoor leadership. Since graduating she has had the opportunity to climb all over the country and internationally in places like Alaska, California, Utah, Spain, Tanzania, and Mexico. However, the rock in the Red River Gorge is her favorite and where she chooses to spend most of her time.
Hannah has been described as personable and competent. You can expect a fun and productive day out climbing with her.
Employment
Opportunities with BCS
Bluegrass Climbing School is currently accepting applications for qualified individuals to join our instructor team. Applicants must hold a current single pitch instructor and wilderness medical certifications. To apply send your resume and a short bio to this email.