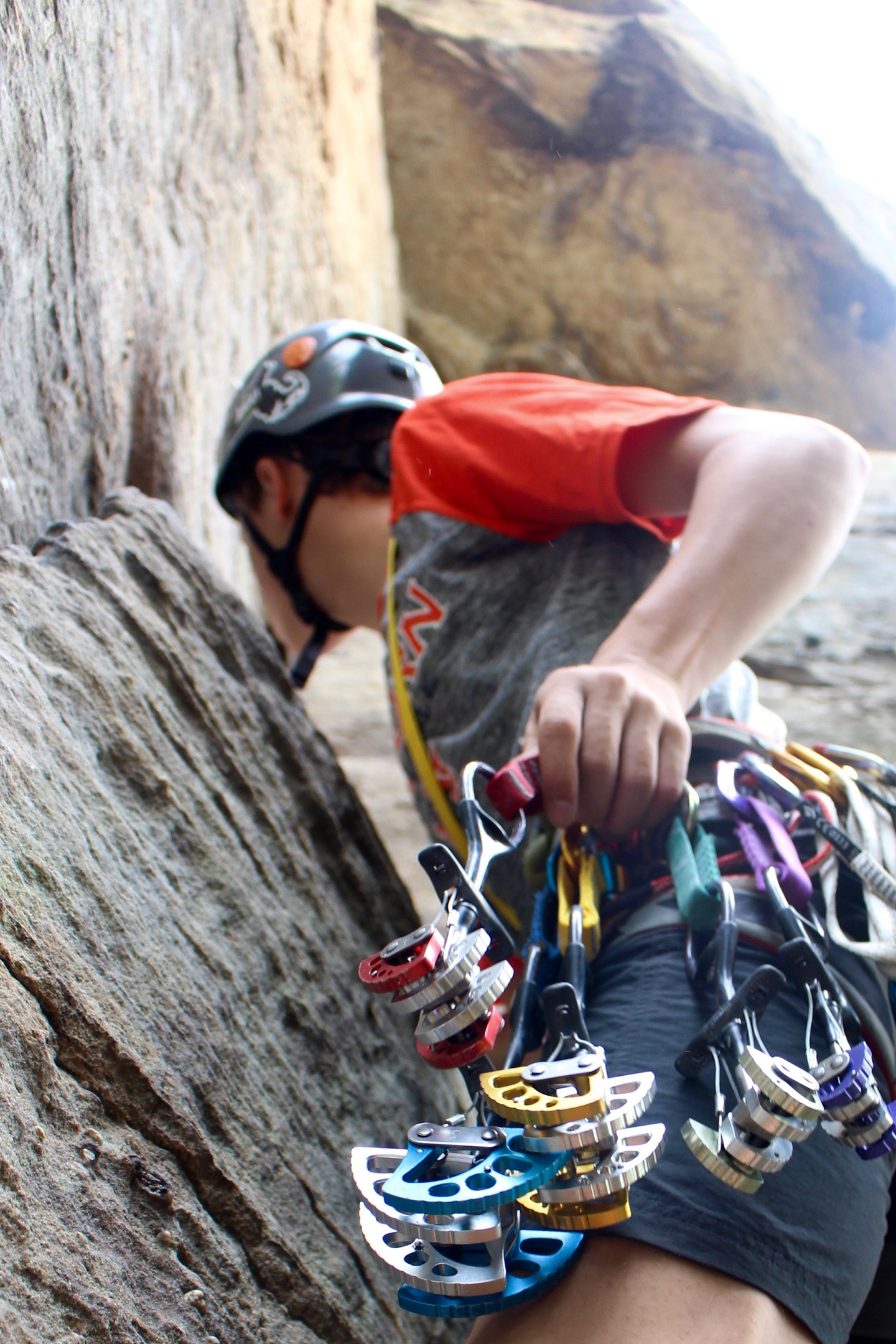 Traditional Lead Climbing
(Trad 201)
Traditional or "Trad" climbing opens up a whole new realm of climbing outside of bolted sport climbs, the fundamental skills learned in this course will lay a groundwork for your climbing whether your goal is to conquer "splitter" single pitch crack climbs or to work your way up to Yosemite Big Walls.
It's recommend to take our Anchor Building course (Trad 101) or have a basic understanding of artificial climbing protection prior to the taking this course. 
We'll focus on placing reliable artificial protection, in cracks and rock features, to mitigate risk on traditional style climbs. We'll also explore the special climbing techniques necessary to ascend crack features, learn the proper way to "hand jam", "fist jam", "finger lock" and more.
This course starts with an extensive review of gear placement and anchor building, and progresses to mock leading on routes with real time feedback on placements and a recommendation of how to progress forward in your trad climbing career.
Prerequisites: Sport Lead Climbing
Topics Covered Include
A Review of Placing Artificial Active and Passive Protection
Equipment Selection and Planning
Evaluating Rock Quality
Route Finding Skills; How to Read the Rock
Using Natural Protection
Building Gear Anchors for Single and Multi-Pitch
Evaluating Fixed Gear, Pitons, In-Situ Webbing, and Bolts