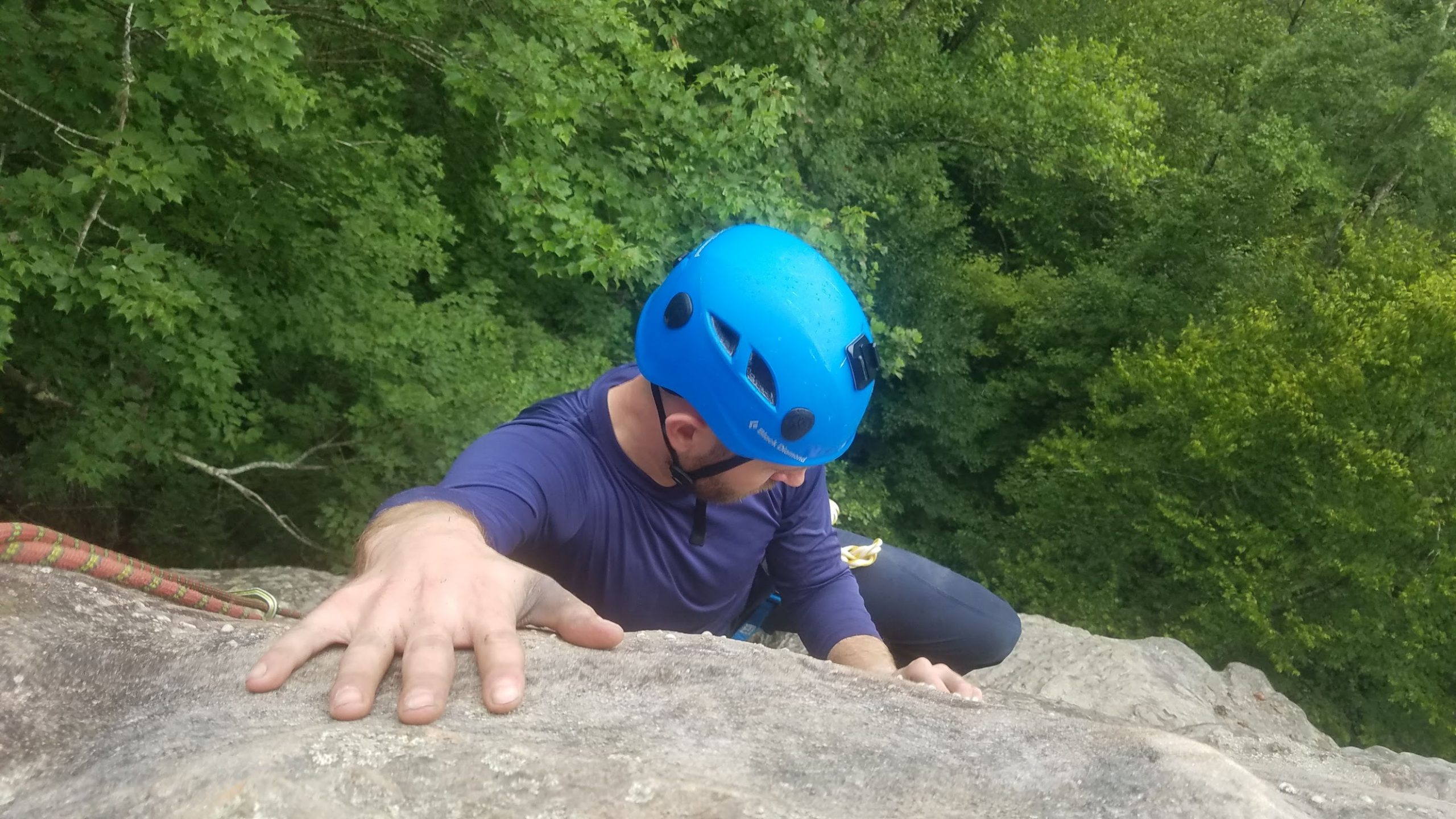 Highly recommend! We were gym-rat climbers breaking into the outdoor scene so didn't want to just "wing" it. They came highly recommended by our local climbing community… Erik, our guide, was friendly, articulate, knowledgeable, professional, and a great teacher, fielding our questions and teaching us correct protocols for outdoor climbing. Also a guide takes you right to the rocks, and after a climb or two assesses your climbing skills! No hunting around for your climbing destination! It was perfect! Thank you again, 
Learn To Lead: Sport Climbing
This course is perfect those looking to take their roped climbing to the next level by leading bolt protected sport climbs. We use proven techniques and exercises to ensure you have a comfortable and stress free progression into leading climbs. We recommend this course for individuals who have experience top rope climbing indoors or outdoors. Students should expect to expand their climbing abilities by learning the proper techniques to climb safely and push themselves while taking the lead.
In this course you'll learn about specific hazards inherent to outdoor climbing, and how to manage risk at the crag. You'll also learn about the techniques and decision making skills to properly evaluate risk when leading outdoor sport climbs.
Prerequisites:
Students are expected to come into the course with a basic knowledge of roped climbing systems, including the figure 8 knot family, belaying for a top rope climber, and an understanding of the basic gear used in rock climbing.
Topics Covered Include:
Belaying the Leader
How to Give Your Partner a Feather Soft Catch
Evaluating the Safety of Fixed Anchors
How to use Common Fixed Anchor Setups
Smooth Rope Clipping Techniques
Cleaning a Route
Equipment Selection
Movement Skills
Rope Management
Sport Anchor Building
Navigating the Guidebook
port Climbing Crag Etiquette
Dispelling Common Myths and Rumors Surrounding Sport Climbing