"The best winter climbing destination in North America hands down."
Spend a week experiencing the all that EPC has to offer.
El Potrero Chico ("little coral") is a world famous big wall sport climbing paradise in Northern Mexico known for it's towering limestone fins and spires. Well-bolted, multi-pitch sport routes with ratings from 5.7 to 5.14 and routes up to 23 pitches long offer an unique experience unlike anywhere else. Countless classics, with short approaches, climbable with with just a set of quickdraws, give EPC the unique character that's made it a favorite winter climbing destination for decades.
But if the amazing climbing in EPC weren't enough, the vibrant culture, friendly locals, and amazing food make it the full package, a warm weather getaway you'll never forget. Whether you're a beginner that's eager to scale your first wall or an experienced climber seeking a new challenge, there's something for everyone in EPC. Join us and experience the magic that draws us back to El Potrero Chico year after year.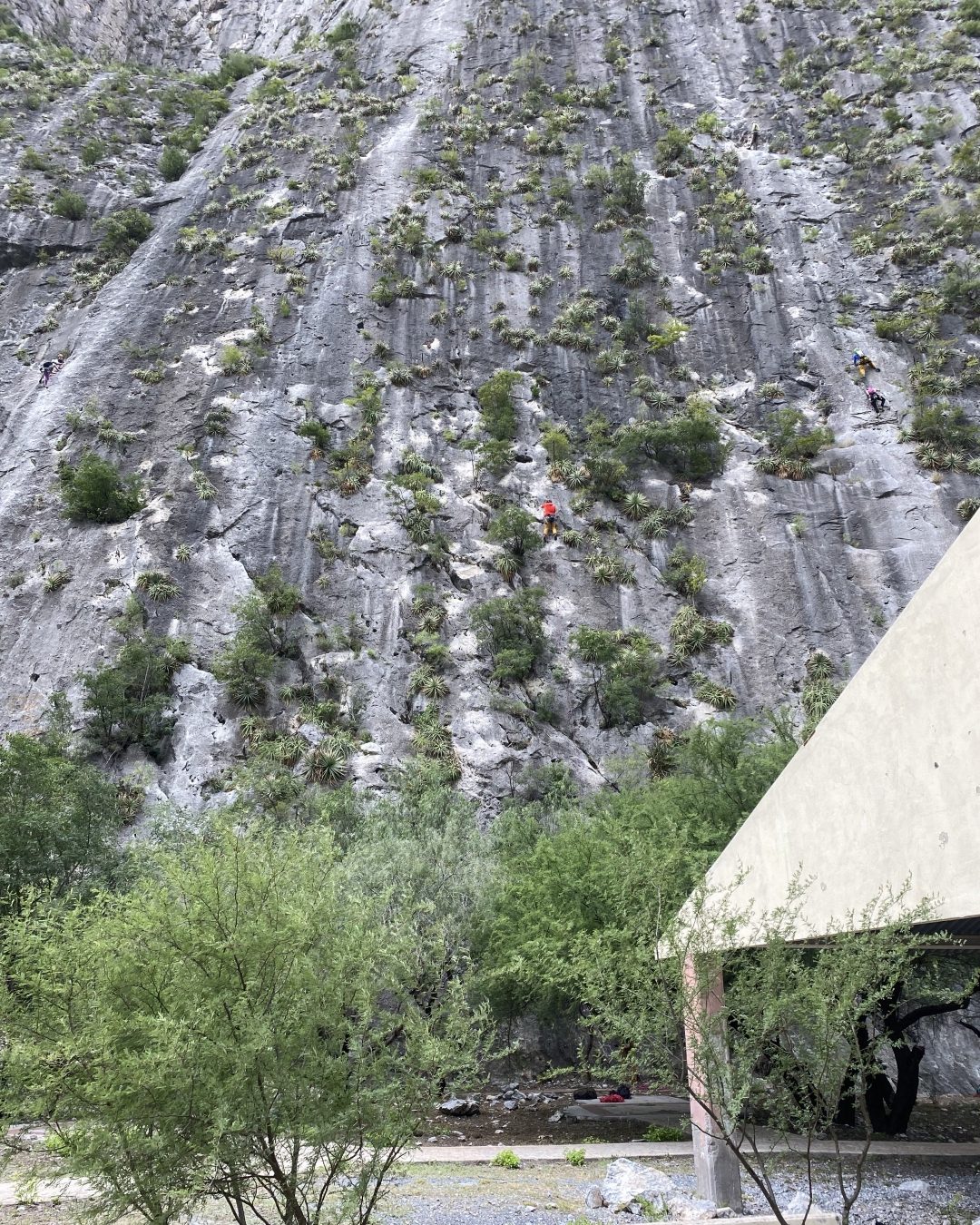 El Potrero Chico is a world renowned destination for climbers of all skill levels, boasting some of the most enjoyable and accessible rock formations located within walking distance from your lodging.
The fame of El Potrero Chico arises from its technical faces and pockets on feature rich limestone. The climbing style here leans more towards finesse than raw power, eliminating the need for climbers to be pull-up experts.
What sets the climbing here apart is the exceptional concentration of moderate single and multi-pitch sport climbs. Whether you're tackling a 5.5 or a 5.14, El Potrero Chico has options for you. In particular, it's truly a climber's utopia for routes in the 5.8 to 5.10 range.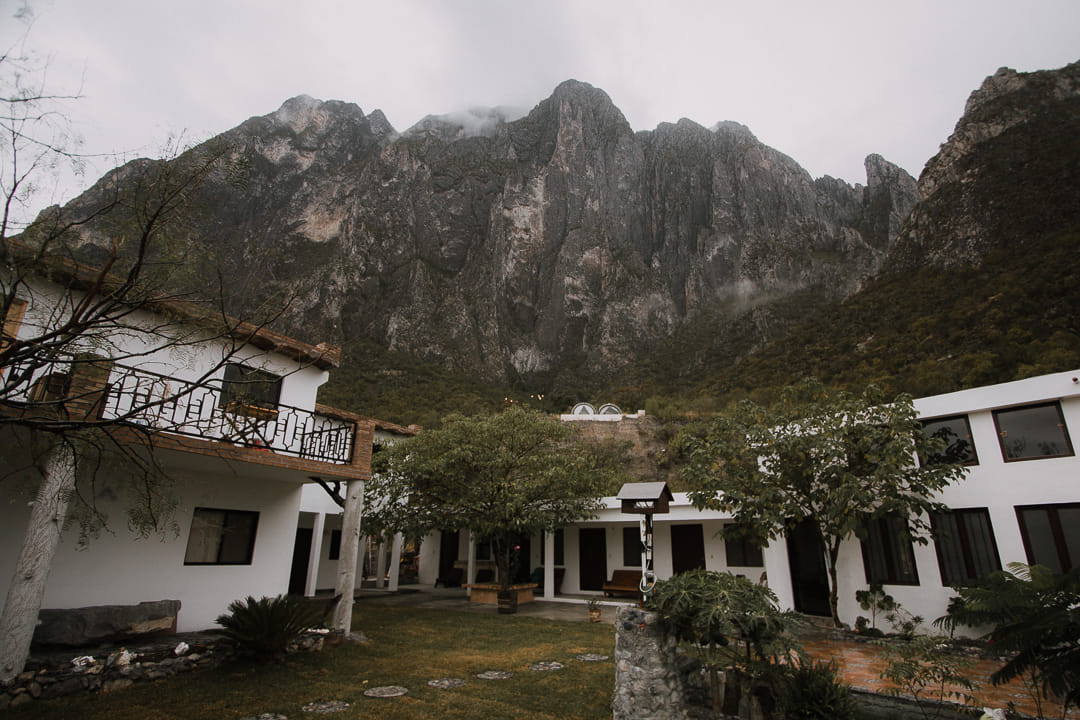 You'll stay at the family owned El Cubil Ranch, a quaint hotel with breathtaking views and modern facilities. El Cubil offers a warm and inviting atmosphere, a perfect place to relax after a hard day's climbing. Ammenities include a private community space, kitchen, and dining area. The location of El Cubil can't be beat, just off the main strip offering peace and quiet, while still remaining just a few minutes walk to world class climbing.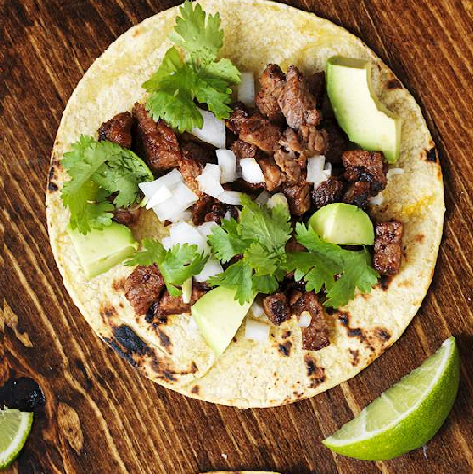 For those new to Mexico, this trip serves as a perfect introduction. Whether you're already a fan of traditional Mexican cuisine or you're still on the fence, this experience is bound to change your perspective. If you're already acquainted with the charms of the country, you'll find yourself reaffirming its greatness. Those experiencing Mexico for the first time will come to find out how the blend of a rich cultural heritage, and warm, welcoming locals continues to keep us coming back year after year.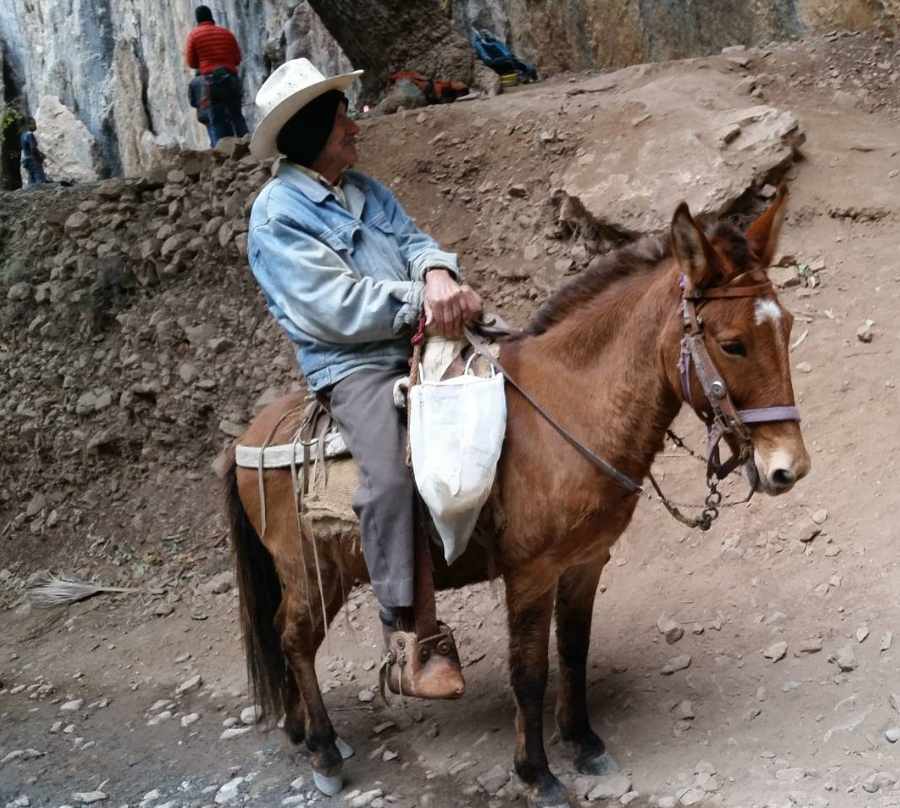 Fortunately, you don't have to travel by Burro, El Potrero Chico is located in Mexico's Northern State of Nuevo Leon. The canyon and accommodations are just a 40 minute drive from Mexico's 2nd largest metropolitan area, Monterrey. You'll fly into the Monterrey International Airport (MTY), a modern airport, where our team will be ready to pick you up and take you back to your accommodations.  El Potrero Chico is located just outside of Hidalgo, a small and quaint town far away from any security concerns that visitors may worry about in other parts of Mexico, rest assured in a safe, hassle free, and relaxing travel experience.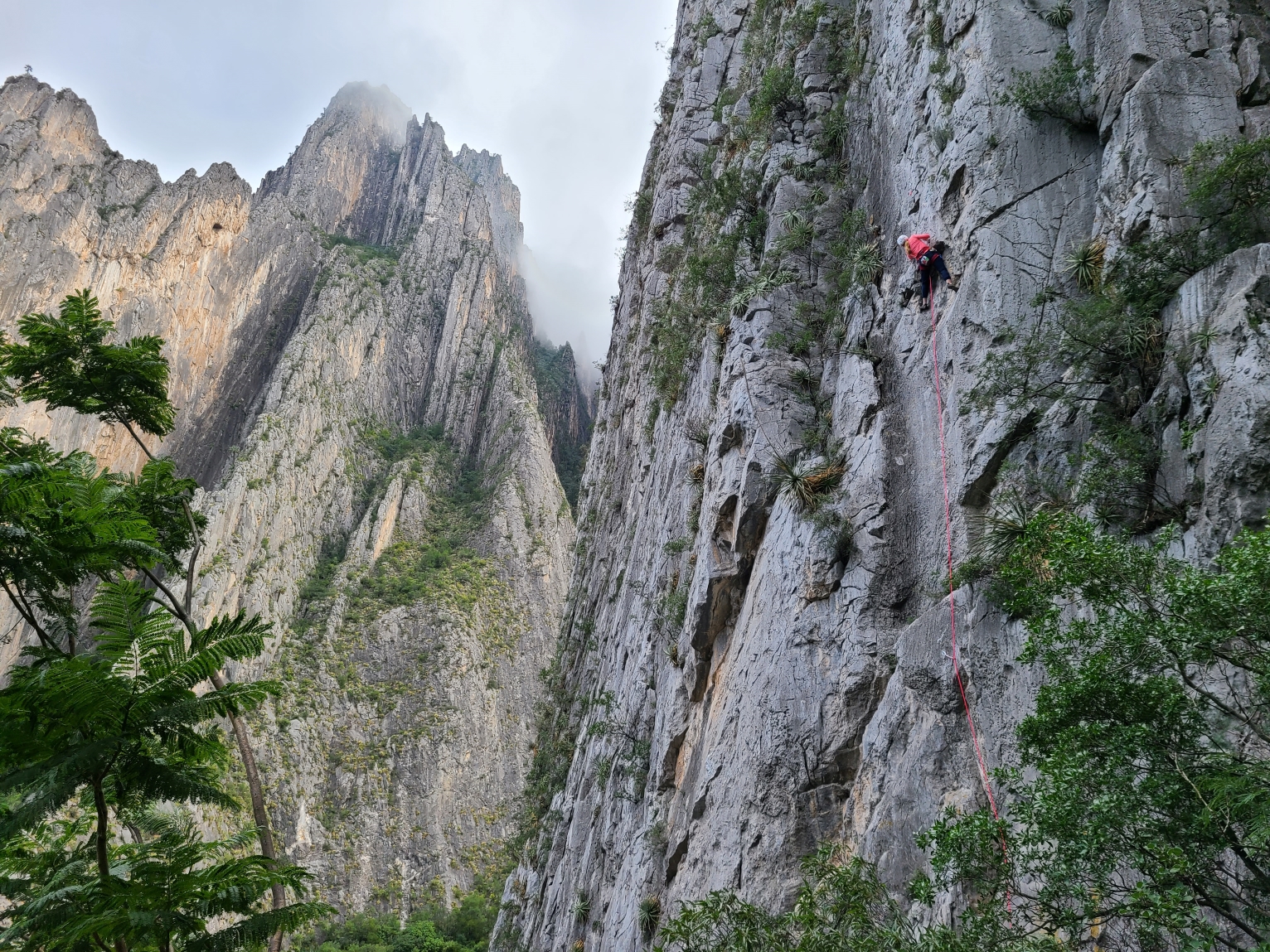 Transportation to and from Monterrey International Airport upon arrival and departure

Expert guiding and instruction from AMGA Certified Guides all week

Six nights accommodation

Daily breakfasts, lunches and snacks provided by our hosts. 

Dinner each night at authentic local eateries or provided by our hosts.

Drinks with every meal

Transportation to and from all climbing and cultural outings
Gratuities for hotel and restaurant services

Complimentary Bluegrass Climbing School Hats and T-Shirts
Airfare

Travel Insurance

Gratuities for your guides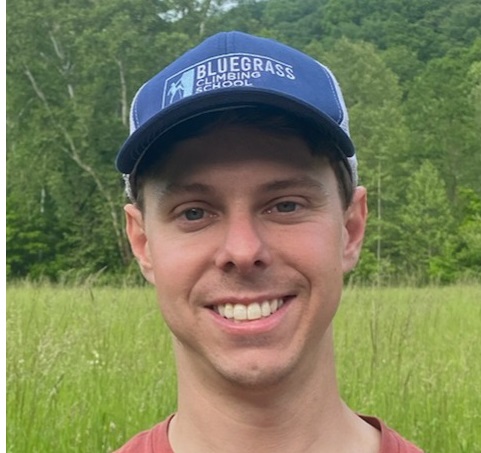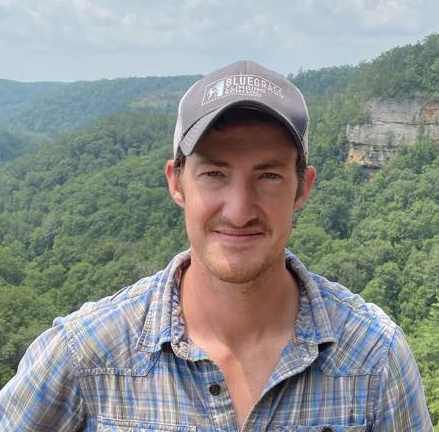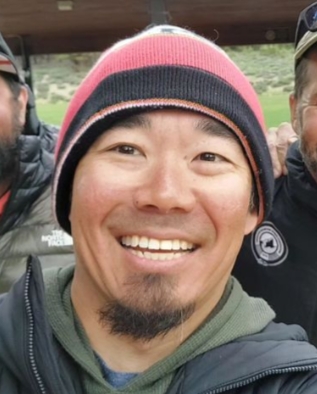 AMGA Certified Rock Guide
Erik has been guiding across North America for 9 years, during that time he's called Northern Mexico home for many winter seasons where he can't get enough of the impeccable limestone, good food, and friendly company. Erik enjoys volunteering for the American Safe Climbing Association, with whom he's replaced over a 1000 worn and rusty bolts, many on the classic climbs in EPC. Oh, and he makes a pretty good margarita!
AMGA Certified Multi-Pitch Instructor
Besides being one of the nicest guys you'll come to know, Travis is by far one of the best darn rock climbing instructors we've met. Despite climbing across the globe in his 16 year long climbing career, you'll find Travis coming back to Potrero again and again for the best multi-pitch sport climbing he's found anywhere! When not out climbing you'll find Travis volunteering on Search and Rescues, helping climbers and hikers out of tough spots.
AMGA Assistant Rock Guide and Apprentice Alpine Guide
Hailing from Canada Neil works for One Axe Pursuits in Elora Ontario where he's been guiding ice and rock for the past 6 seasons. His goal is to climb the 50 Classic Climbs of North America and he's well on his way with 14 down already. Neil recently completed an expedition to the Lotus Flower Tower in the Northwest Territories, a bucket list climb for him.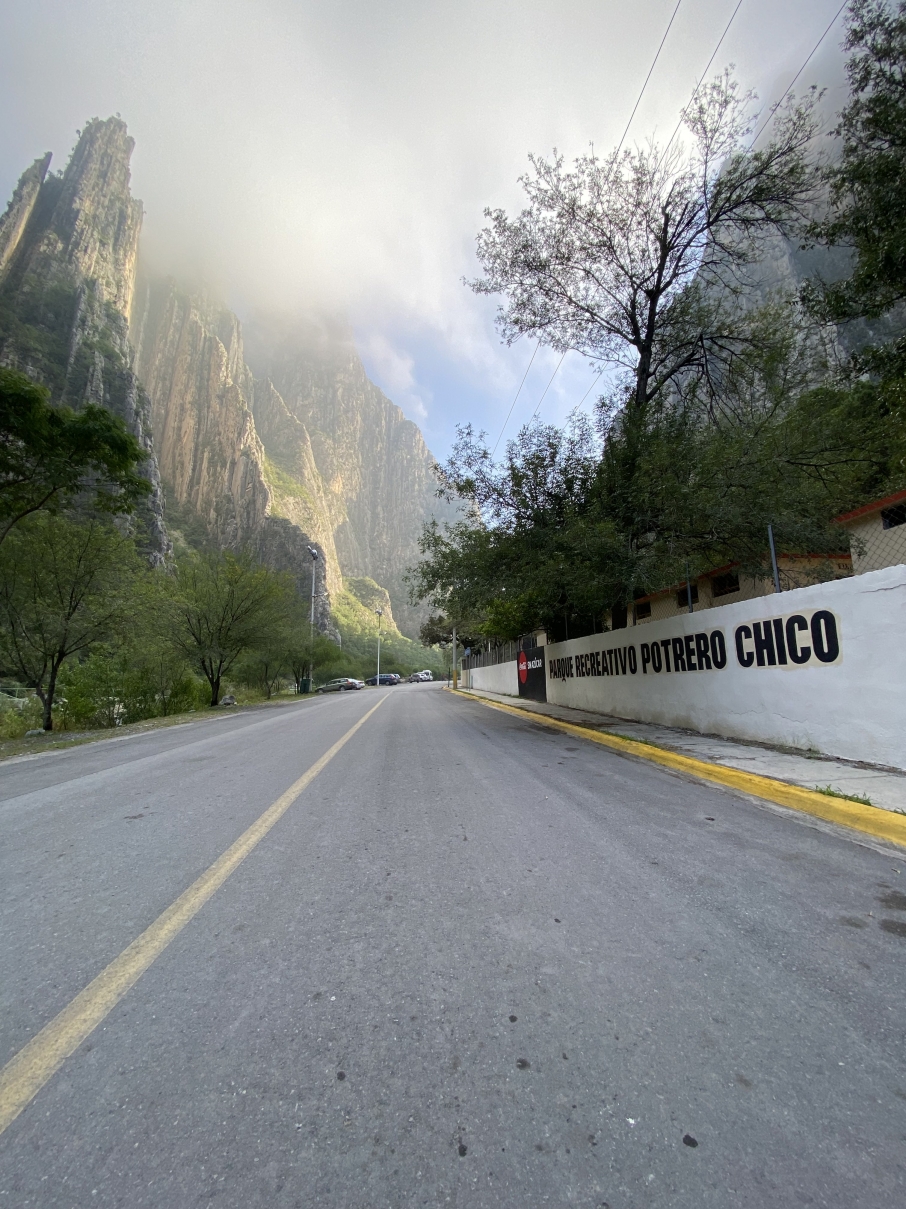 ¡Bienvenidos a México!
Arrive at the Monterrey Airport (MTY) where we'll be waiting for you. A quick 40 minute drive brings us to the town of Hidalgo and your accommodations at "El Cubil", located within walking distance of the El Potrero Chico Canyon. Settle in and meet with your guides and others in the group as they arrive. If time permits we'll take a walk into the canyon. We'll have dinner at our hosts house and get a good nights sleep.
We'll start the day with breakfast at our hosts house and take a walk into the canyon for some climbing. We'll focus on learning (or fine tuning) multi-pitch skills in the morning and applying those skills on some short multi-pitches in the afternoon. A special dinner will follow in the evening with our favorite local grill master.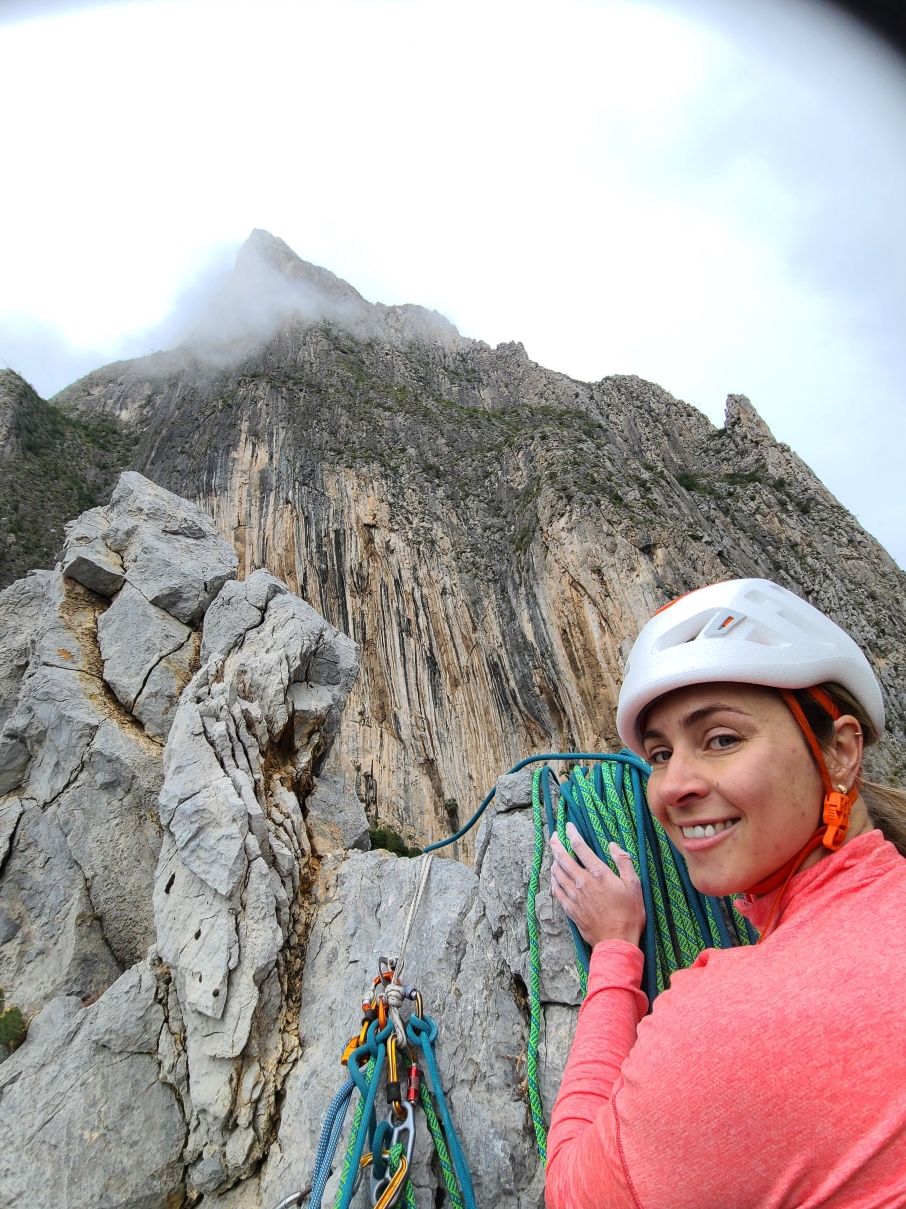 Another day of climbing. (That's what you came here for right?) We'll take a quick walk to the canyon and tackle our climbing objectives for the day.
Learn some fancy new techniques, break new ground on a multi-pitch climb, or check out some of the wonderful single pitch climbing. This is your day to get a feel for what El Potrero Chico is all about, and continue to push your personal boundaries in your climbing journey. 
Rest Day
Midway through the trip is a great time to rest your muscles and your mind. Experience some of the wonderful culture Mexico has to offer. You will have the option to visit a magnificent local 'Termales' or Hot Springs, hike to the top of El Toro, hang out in the town of Hidalgo, visit one of the local pools, or skip the rest day and sneak in another day of climbing with a guide.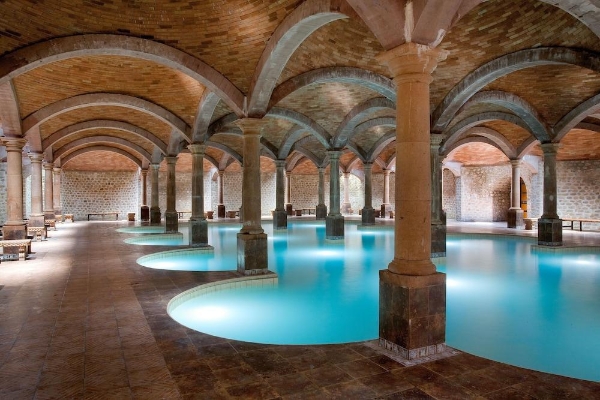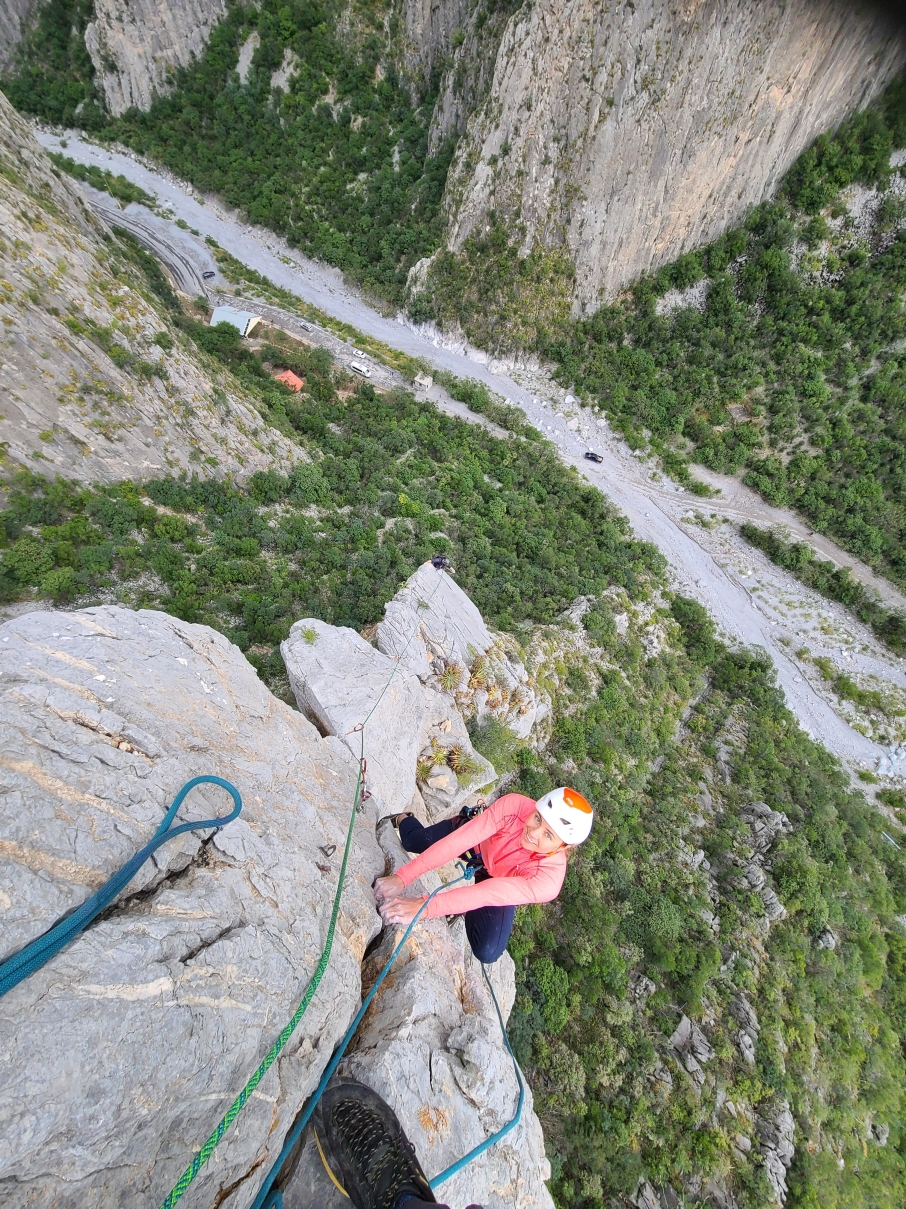 Wake up to another breakfast and another day of climbing! The last two days are a great opportunity to knock out your big climbing objectives for the trip, or if you prefer, experience some of the amazing single pitch climbing the area has to offer.  
A final day of climbing, Multi-Pitch or Single Pitch, take advantage of the opportunity to learn more advanced skills with your AMGA certified guide, or kick back and just enjoy some more amazing climbing. A special dinner will follow to celebrate a fantastic trip and say farewell to all of our new friends.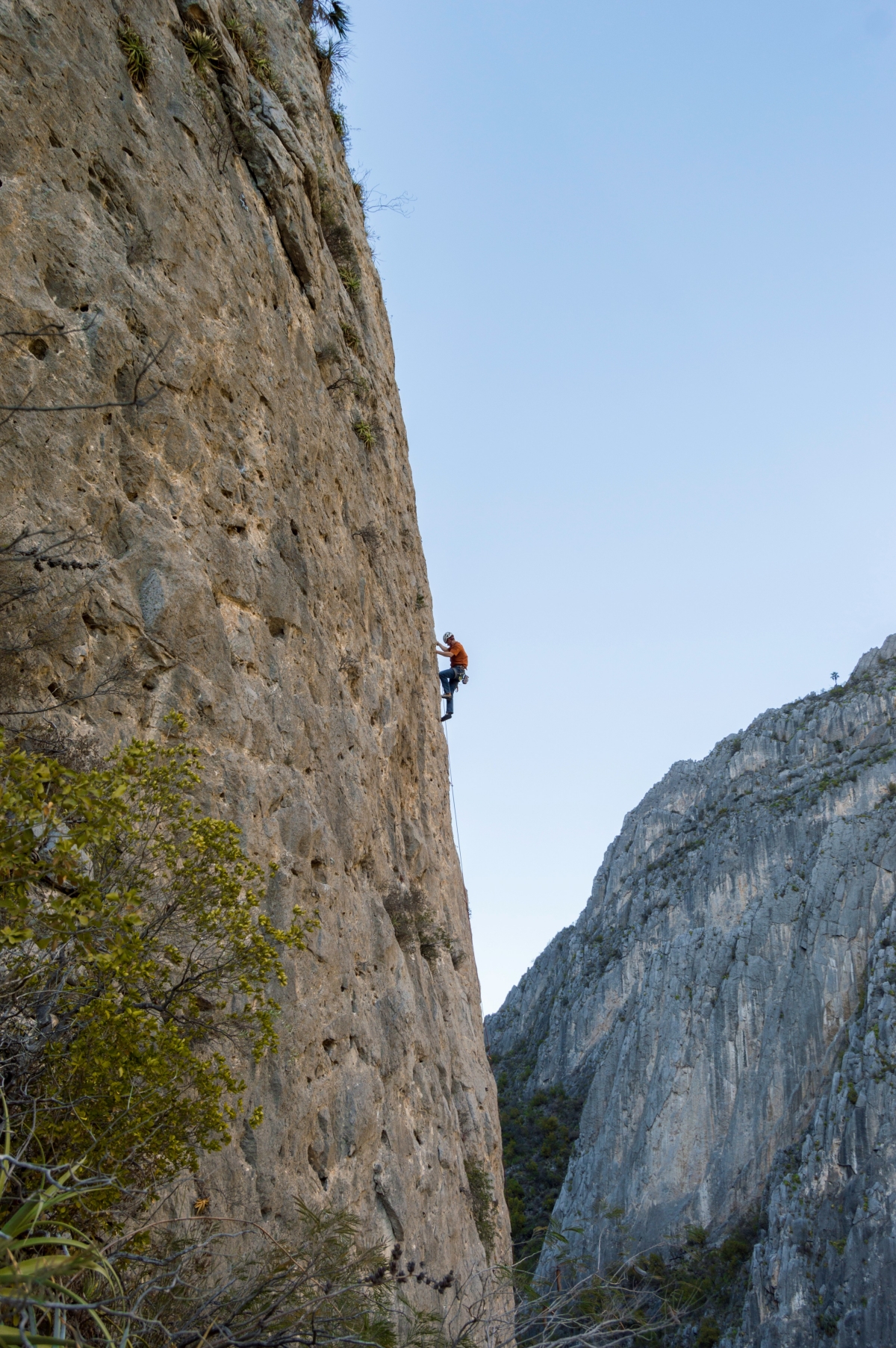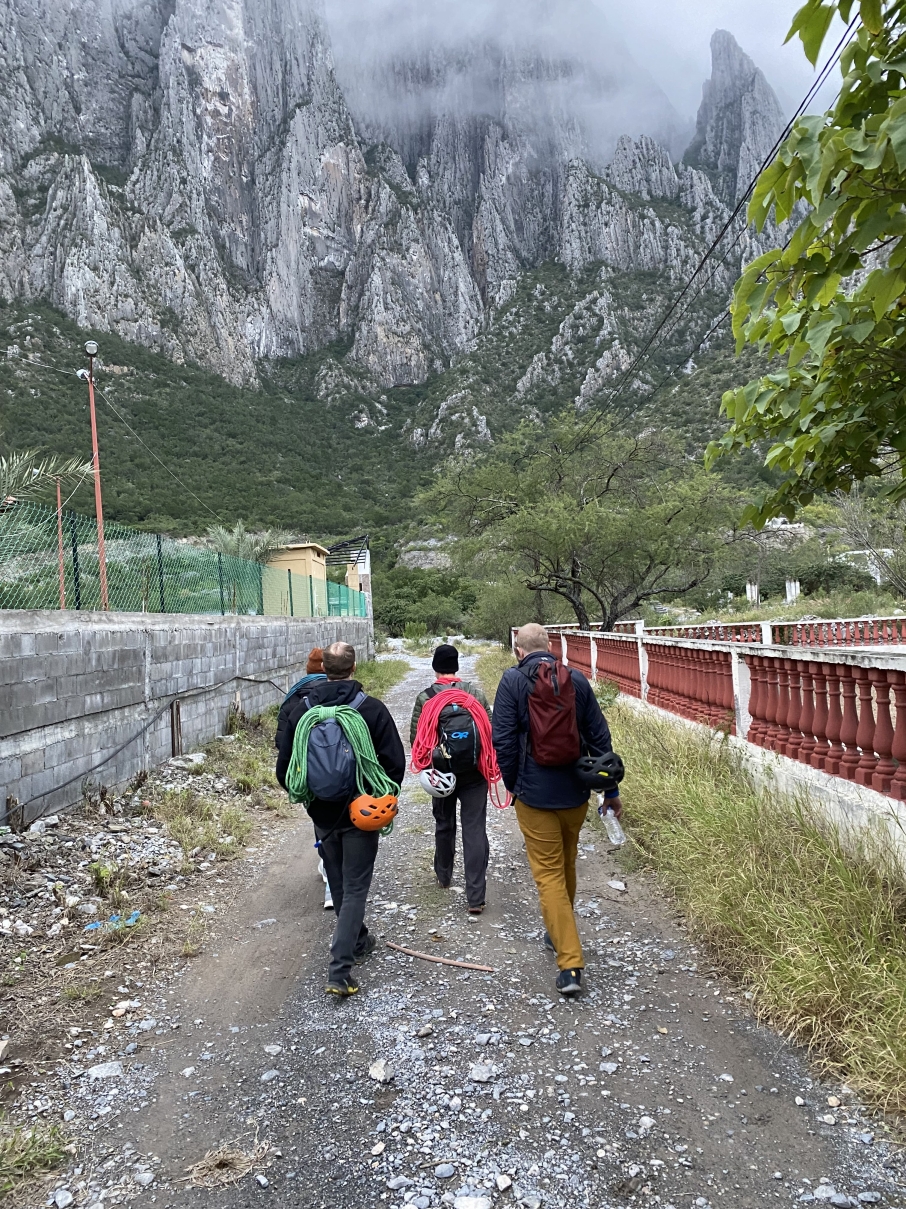 "For all in this world that's uncertain, One thing is clear. You don't have to go home, but you can't stay here!"
Hang out until your departure time. Our team will be ready to shuttle you to the Monterrey airport with plenty of time to catch your flight. and… That's All Folks, you'll be on your way back home, where we can spend some time dreaming about our next grand adventure to Mexico or abroad.
Feel free to shoot us a message with your questions!
"The summit is what drives us, but the climb itself is what matters."