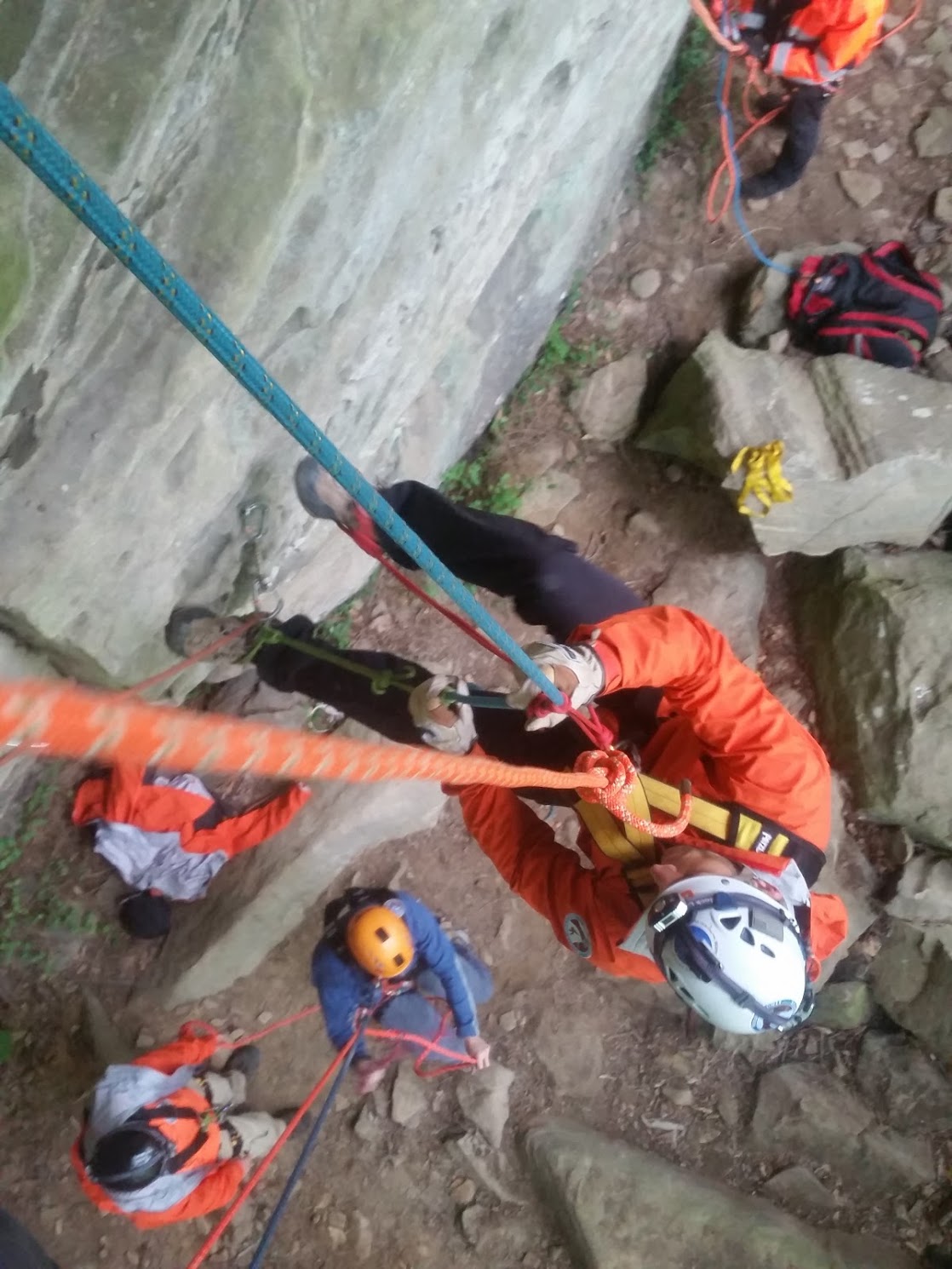 Guided Rappelling Trips
Experience rappelling on the impressive cliffs of Red River Gorge, Kentucky.
Our knowledgeable and experienced guides will take you on a rappelling adventure with cliffs ranging from 30 feet to well over a 100 feet tall.
This activity requires a moderate amount of hiking to access the tops of the beautiful sandstone cliffs. This is a perfect activity for all ages and ability levels. Give us a call to discuss options for your group.
Whether you are looking to challenge your fear of heights, are looking for a fun adventure, or want to learn the ropes to safely setup your own rappel sites, our AMGA certified instructors will guide you through the process, with a fun and thorough approach.
What To Expect
1. All safety equipment is included, simply bring appropriate footwear for hiking and an appetite for adventure.
2. You'll meet at a predetermined location and hike to the cliffs where your guide will handle all the setup and walk you through the process on the ground before going over the cliff edge.
3. All of our trips are customized, our guides will choose the appropriate rappels to fit your comfort level and experience.
4. Rappel as many times as you wish and at multiple different sites as long as time permits.